| | |
| --- | --- |
| Title | Denim Thong |
| Status | Original |
| Photos | 58 |
| Videos | 1 |
| Runtime | 00:02:32 |
| Release Date | 2015-09-23 |
Denim Thong
Teen Kasia
---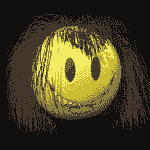 The denim thong is quite the novelty... especially when the girl chooses to wear it with no panties underneath! Big props to Kasia for making this choice! Not that she would have chosen any other way anyway... it's pretty obvious that she could care less if everything was showing.
I came up with this outfit all on my own :-) Well, I come up with most of the outfits actually. But anyway, I really like the black and white action, and the white earings pop! I hope you njoy the outfit.
I could tell that Kasia was having a lot of fun in this set. There were lots of leg open and leg spreading poses happening. I figured that you would like to know that the expressions on her face everytime I told her to spread her legs wide open were—that she LIKED it!
It is definitely a really cool thing to tell a girl to spread her legs, then watch her do it, and especially when she likes being told to do it.
A meaningful collection is built over time, with hard work and experiences.
Designed for All Devices
All phones, tablets, laptops, desktops, cinema screens, and HDTV's
The Platinum Pass:
☆☆☆☆☆
---
* The Platinum Pass Site List: brattybrittany.com, facedownassupuniversity.com, meganqt.com, nextdoornikki.com, phil-flash.com, taylortwins.com, teenkasia.com, tiffanyteen.com

| | |
| --- | --- |
| Updates | 2,285 |
| Girls | 70 |
| Photos | 277,852 |
| p-f's Secret Stash | 73 |
| Selfies | 47 |
| Outtakes | 844 |
| Videos | 2,793 |
| Webcam Videos | 220 |
| Webcam Screenshots | 916,206 |
| Animated Fun | 2,500 |
| Sites * | 8 |
Choose Your Membership: Epoch w/PayPal
---