| | |
| --- | --- |
| Title | Soffe Shorts and Water |
| Status | Remastered - Final |
| Photos | 125 |
| Animated Fun | 71 |
| Videos | 3 |
| Runtime | 00:45:07 |
| Release Date | 2016-10-22 |
Soffe Shorts and Water
Teen Kasia
---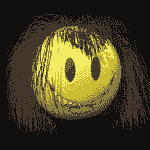 Here is another example of how Kasia just loves to have fun and go with the flow. No matter what is happening... it's fun to her. She is always smiling, laughing, jumping around, and of course... showing off that lovely little teen body of hers to the camera.
I had picked out this outfit, I wanted it to be kind of simple yet really hot! Tell me this... would you do a double take if you saw Kasia walking by wearing a little tank top with no bra, short soffe shorts, white ankle socks and some new hot looking sneakers???
My plan was for Kasia to our a pitcher of cold water down her shirt and become soaking wet for the photo shoot. That backfired a bit, because after the wet clothes came off she was mostly dry. LOL Improvising, I used a water hose towards the end of the set to get the desired wet look I was wanting. Watching and hearing Kasia's reaction when the cold hose water hits her naked back and booty... is friggin sweet!
A meaningful collection is built over time, with hard work and experiences.
Download Center Soffe Shorts and Water
Designed for All Devices
All phones, tablets, laptops, desktops, cinema screens, and HDTV's
The Platinum Pass:
☆☆☆☆☆
---
* The Platinum Pass Site List: brattybrittany.com, facedownassupuniversity.com, meganqt.com, nextdoornikki.com, phil-flash.com, taylortwins.com, teenkasia.com, tiffanyteen.com

| | |
| --- | --- |
| Updates | 2,285 |
| Girls | 70 |
| Photos | 277,852 |
| p-f's Secret Stash | 73 |
| Selfies | 47 |
| Outtakes | 844 |
| Videos | 2,793 |
| Webcam Videos | 220 |
| Webcam Screenshots | 916,206 |
| Animated Fun | 2,500 |
| Sites * | 8 |
Choose Your Membership: Epoch w/PayPal
---